Lifetime Manufacturer Warranty
The Best Just Got Better!
Equipped with 4G filtering technology and heavy duty 12.7mm diameter elements for the Digital VHF range and 9.54mm diameter elements for the Digital UHF antenna's. Matchmaster's DigiMATCH digital range of antennas offer crystal clear reception. Manufacturing "for the best" high quality antennas in Australia for over 75 years allows Matchmaster to offer Lifetime Manufacturer Warranty on its DigiMATCH range of digital antennas.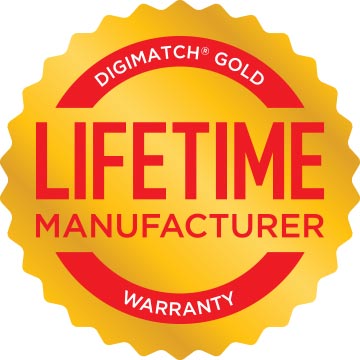 Products with Lifetime Manufacturer Warranty
| | |
| --- | --- |
| 01MM-DC21A | Digital TV Antenna VHF/UHF (6-12)(28-40) 21 Elements |
| 01MM-DG27 | Digital TV Antenna VHF/UHF (6-12)(28-46) 27 Elements |
| 01MM-SA100 | Log Periodic Digital TV Antenna VHF/UHF (6-12)(28-46) 9 Elements |
| 02MM-GX400 | Digital TV Antenna With 4G Filter UHF (28-51) 10 Elements |
| 02MM-GX400PS | Digital TV Antenna with 4G Filter and Snap Lock Corner Screen UHF (28-51) 10 Elements |
| 02MM-GX500 | Digital TV Antenna With 4G Filter UHF (28-51) 18 Elements |
| 03MM-BIGRAY | Digital TV Antenna Phased Array Vert/Horiz with Balun 16 Elements |
| 03MM-DC21V | Digital TV Antenna High Gain VHF (6-12) 8 Elements |
| 03MM-DR3004 | Digital TV Antenna VHF (6-12) 4 Elements |
| 03MM-DR3006 | Digital TV Antenna VHF (6-12) 6 Elements |
| 03MM-DR3010 | Digital TV Antenna VHF (6-12) 10 Elements |
| 03MM-DR3018 | Digital TV Antenna VHF (6-12) 18 Elements |
| 03MM-LITTLERAY | Digital TV Antenna Phased Array VHF (6-12) Vert/Horiz with Balun 8 Elements |
| 03MM-M580 | High Gain Digital TV Antenna FM + VHF (6-12) with 80dB 4G/5G Filter |