Product Summary
Monitor visitors at your front door even when you're away. Get instant notifications on your mobile phone, remotely unlock the door*, video recording and image capture all via our MM Smartview app. Product comes with everything you need to set up in minutes.
View More Discontinued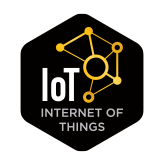 Features and Benefits
Built in Wi-Fi and pairing to smart devices.
Remote unlocking door access* and indoor door chime unit
Remote video recording and picture capture via the MM SmartView app
iOS and Android compatible
1.3MP camera with night vision, motion detection and IP55 rated
Remote duplex video and audio
Connect to 2.4GHz Wi-Fi

* Access control device sold separately. 3 x AA Batteries required for door chime unit.
Pack Quantity
Inner: 1 box of 1 piece
Outer: 1 carton of 5 boxes (5 pieces)
Bulk: 1 carton of 2 cartons (10 pieces)
Helpful Tip: Bulk cartons prevent potential transit damage.