Security
Matchmaster security systems are suitable for home, offices including small business applications. These systems use the latest technology in IP and network video recording offering full HD 1080P all the way to 4K high resolution. These systems come in wired and wireless configurations with high grade video processing and recording capacity up to 24TB (6TB x 4HDD)
View More Security
Compatible Products
Only compatible with 50MM-CB002, 50MM-CB004, 50MM-CD002, 50MM-WB2MPFLIR40 and 50MM-WD2MPFLIR25.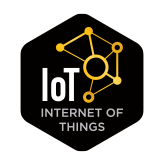 Features and Benefits
8 channel recording Wi-Fi NVR
High Definition 1080P video recording
12V AC adapter power supply included
Plug and play cameras uPNP
Supports up to 4TB HDD (50MM-CCTVHDD4TB sold separately)



IMPORTANT: Remember to change your password from factory default. We strongly recommend modifying the default password for your security and to prevent unauthorised use. We recommend a strong password including symbols, number, lowercase and uppercase characters and the password should be modified every 6 months.


Note: local area network viewing is currently compatible with Windows Firefox ESR (32-bit) and Internet Explorer 11 (64-bit)
Pack Quantity
Inner: 1 box of 1 piece
Outer: 1 carton of 10 boxes (10 pieces)
Helpful Tip: Bulk cartons prevent potential transit damage.