A convenient QR code is supplied within the MM SmartView app to help bind any other smartphones or tablets you may wish to connect to the doorbell.
Note: Please use How to pair the Matchmaster MM SmartView app to a 50MM-WD01, WD02 or WD03 doorbell for initial setup. This guide is only for additional devices connecting to the same doorbell once the first setup is complete.
Part 1: Displaying the QR code for additional devices to capture
Step 1: Tap the 'Device Configuration' icon located in the top right of your device row.
Step 2: Tap 'QR Code'. This QR code displayed can now be used to connect additional devices to your doorbell.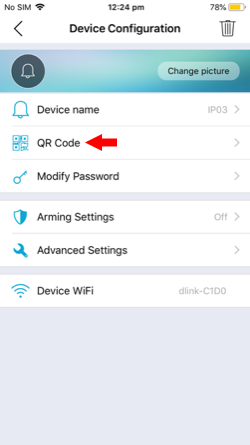 Optional: You can set a time limit on your QR code by toggling the switch and setting a time. There is an option to share your QR code via AirDrop or email in the top right-hand side of the screen. We recommend securing your QR code with a time limit before sharing across devices.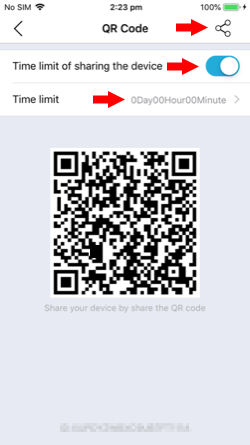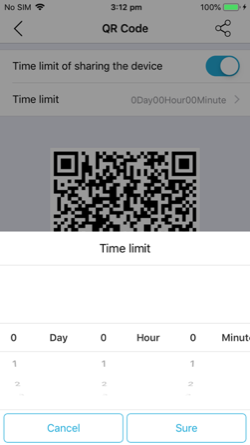 Part 2: Scanning the QR Code from a Device
Step 1: Download the MM SmartView app on your secondary smart device. Launch the app.
Download on App Store: https://apps.apple.com/au/app/mm-smartview/id1439795852
Download on Google Play: https://play.google.com/store/apps/details?id=com.qcwlink.smartview&hl=en_AU
Step 2: Tap 'Scan QR Code'. Scan the QR code displayed on the currently paired device (See Part 1).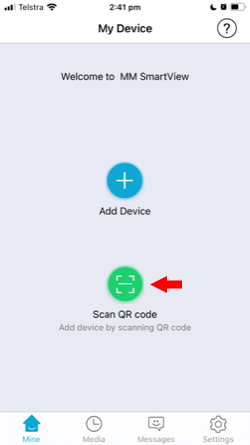 Step 3: Your My Devices table will now display the new doorbell, with an 'Incorrect username or password' message. Tap the newly added doorbell and enter the correct username and password.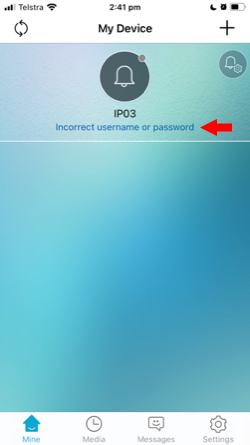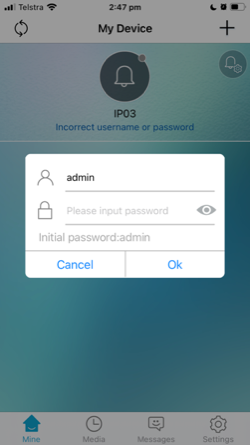 Step 4: Your device message will now change to 'Online'. You will now receive a live picture and be able to access features and setup options.